Top Packers and Movers in Delhi
These top Packers and Movers in Delhi are displaying on the basis of number of visitors of business details page on website. To get the top position in list and increase the view of your business page share the link into social websites, whatsapp groups etc.
VMOOV Packers & Movers has been serving its esteemed clients from many year. It is known to provide a set of impeccable services meeting the needs of its contemporary clients. We at VMOOV Packers And Movers, have provided our customers a specialized and professional service...

---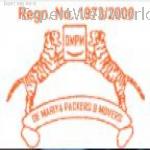 De Mariya Packers and Movers is a company that was built with one aim, to offer SMART moving solutions. We believe that moving house is simple, not rocket science. It all comes down to having experienced advisors, well-trained packers, a tried and trusted network of moving companies...

---
Pointer Packers and Movers Pvt Ltd is an ISO 9001:2000, 14000, 18000 certified, Bank Approved Packers And Movers Company having a huge mesh of __ branches in India. Being a prominent name in the Packers And Movers industry, we cater to almost all the requirements of our clients...

---
---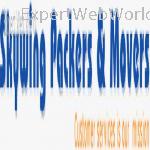 Skywing Packers and Movers are one of the leading organizations in India that provide reliable and timely services in the field of packing and moving. Over the years we have built up a reputation that has inspired our customers to come back to us time and again. We have new...

---
We at, Ujjawal Packers and Movers are you're helping hands when you need them most in activities like house shifting, office relocation, and any many more services for Delhi packers and movers. Our moving services are economical and reliable. We take extreme care or your valuable...

---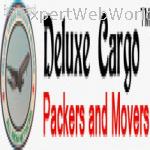 Deluxe Cargo Packers and Movers - Delhi offers services like packing and unpacking, loading and unloading, insurance services, office and corporate shifting, household shifting,corporate relocation, car transportations, warehousing, transportation by road railways & air,...

---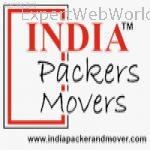 India Packer and Mover is one of the best performing company in the field of relocation in overall India. The company was first established in the year 2009 with a single branch and the company grows rapidly and within a year opens a various branches in India. India Packer &...

---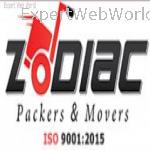 ---
In this age of modernization and globalization, the rate of relocation has seen a speedy increase. In commensuration of this increase, the demand for logistics services has also undergone a great surge. Finding reliable and effective packers and movers are the biggest concern...

---
How Can You Hire The Best Moving Company in Delhi
If you wish to shift to Delhi, you must be alert of difficulties that are facing in your way. To overcome these, you would need the help of movers and transporters. There should be no miscommunication between you and the transporter. It will escape misunderstanding, plus they will handover all your belongings and equipment safely and fast. You should be very careful to deciding the moving company as there are chances of fakes in this field. Proper investigation will safeguard of your possessions.
How to Find the Best Right Packers and Movers
Delhi , has many qualified packing and moving companies. Here are some methods on how to select expert and trustworthy packers and movers:
Go online to check and visit the website of packers and movers companies. Take ideas from your friends on moving companies. Make sure that their advice and reference are suitable. Then write your top 3 list of

packers and movers delhi

, India.
Know the company's integrity by investigative through phone number or visit in their office. You must check their registration and insurance.
Reduce you're the list and make sure you have only two best moving companies in your final list. You can also check that these companies are come your house and they register the belongings they have to transfer. Then, ask your enquiries and try to clarify every confusion form them.
Then finalize which agency you will choose, and check if they match your requirements, charges, and experience to avoid problems during relocation.It could help you find the right packers and movers companies that will deliver suitable services, rates, and insurance.
What to Look For While Finding Packers and Movers
Comparing and Choosing A Most Capable Moving Company
You can compare all three causes for you to have a perfect answer of yours. Let us say choice A has low rates but 2.5-star reviews. However, choice B has slightly high rates than option A but has good services and 4.5-star reviews. It is better to select choice B because safety and quality are equally important as budget.
Conclusion
In conclusion, you should not take relocating services casually as there is always a danger included. Therefore, choosing a suitable and trusted moving company is mostly important. But you should be careful of fraud and unexperienced moving companies and spend time to research their information before signing them.
---
FAQ
Q Can we trust packers and movers?
Packers and Movers is a professional Packing and Moving Services Company . We have years of experience in office relocation services and home relocation services given us the expertise in dealing with all the challenges that is faced during the relocation of any home or office. Our packers and movers services comprise of local shifting, heavy plant and machinery shifting, special packing for every item, relocation of exhibition and trade fairs, etc.
Q Do you use new carton, wraps and other packing materials?
Movers and packers use cardboard boxes to pack clothes, crockery, utensil etc but using old carton is not a good practice. Usually they do this to save money on packing materials. Unless you are on a tight budget, there is no point using old and used boxes. Always insist on using new and fresh packing materials like cartons, wraps etc to ensure your goods will remain safe.To test the effectiveness of each individual packing material, we packed each box using only one material.For instance, packing paper needed more bubble wrap for cushioning, and packing peanuts didn't provide much protection at all.
Q What are the cost affecting factors that influence packers and movers charges in India?
You may find similar pricing pattern in almost all metropolitan cities of India. You may find cheaper packers and movers companies in smaller cities. But it is quite possible that the prices may also vary in metropolitan cities. The price may vary city to city depending upon various other factors. In fact, there are certain factors which may influence the cost of hiring professional movers and packers for house moving. Most moving companies consider the following factors when they have to approximate the cost of house moving.
* The distance to be covered from current place to destination.
* Total volume and weight of items that need to be packed and shifted.
* Size and type of truck/vehicle required for transferring goods.
* Types and quantity of packing materials and moving boxes required in packing.
*Manpower requirement, difficulty level and time consumption in the process.
Q What is the average price of movers and packers?
If you are moving locally within a city with the items of 1 BHK home then the average price of packers and movers will be around Rs 3000-5000 If you are moving 2 BHK home locally in a city then the average packers and movers cost will be approx. Rs 4,500 - 13,000. In the case of 3 BHK house moving and 4/5 BHK house moving, the average price of hiring movers and packers will be around Rs 6,000 - 18,000 and Rs 8,000 - 25,000 respectively.
Q Why does packaging matter?
Packaging is one of the most important ways your online store can interact directly with your consumer. For instance, a carefully crafted, personalised unboxing experience could leave quite an impression on whoever is opening the parcel. Just as importantly, good packaging keeps your product safe during its delivery to your consumer's doorstep by preventing your product bouncing around or getting crushed during transit.
Q What kind of packaging material would you need?
There is a lot of different packaging material you can use when packaging your products for delivery. This list covers some of the common material you can use but bear in mind that there are more types that can be used.
Outer Packaging:
* Polyurethane bag (good for light, non-fragile items)
* Packaging tube
* Small single-layered cardboard box (for smaller products)
* Larger double/ triple-layered box (for heavier and larger products) etc.